Address:

Alder Hey Children's NHS Foundation Trust
Alder Hey
West Darby
Liverpool
L12 2AP
Phone:
0151 282 4515
Web Address:
http://www.alderhey.nhs.uk/default.asp
Liverpool - Alder Hey Hospital (Profile)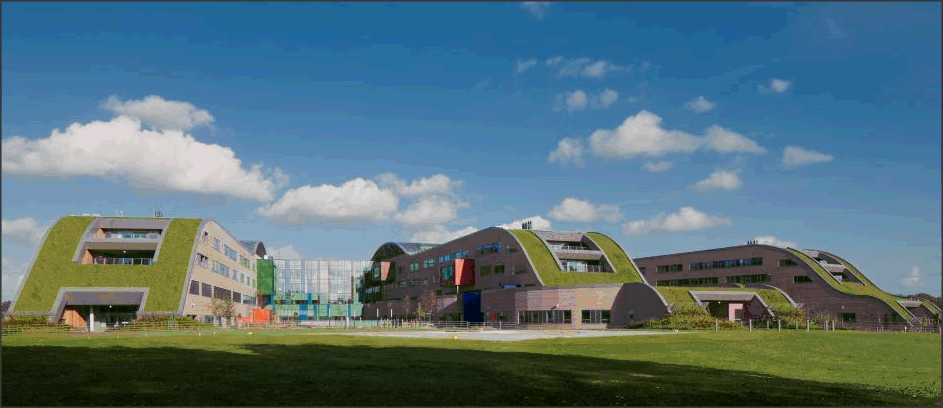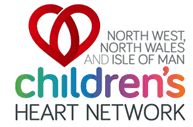 The Heart Centre at Alder Hey is the major referral centre for children with all forms of heart disease from the North West Region including Liverpool, Manchester, Lancashire, Cumbria, North and Mid Wales and the Isle of Man with a catchment area of about 7 million people. The cardiac team reviews approximately 6500 outpatients per year at Alder Hey and 3500 patients at outreach clinics closer to their home. The unit also takes responsibility for increasing numbers of older patients with congenital heart disease (ACHD), as they progress through adolescence to adulthood. For those over the age of eighteen years, clinics and inpatient facilities including surgery are provided at the nearby Cardiothoracic Centre at Liverpool Heart and Chest Hospital and at Manchester Royal Infirmary, Manchester.
Inpatient Services, Cardiac Surgery and Catheterisation
Cardiac services at Alder Hey are housed in a new state of the art Children's Health Park that opened in October 2015. Approximately 380 cardiac catheters, (diagnostic, interventional and hybrid cases) are carried out each year. At present about 450 congenital cardiac surgical procedures are performed each year with 300-320 of them requiring cardiopulmonary bypass. In addition there is a dedicated chest wall deformity service, airway service and ECMO service. The unit is one of the largest for neonatal cardiac surgery in the UK treating the full spectrum of complex congenital heart disease including the Norwood procedure as part of the treatment program for hypoplastic left heart syndrome and hybrid procedures.
There are two fully equipped, cardiac operating theatres. In June 2016 the cardiac hybrid theatre will be opened with specialist staff and a dedicated cardiac catheterisation laboratory with bi-plane angiography and multi-channel recording facilities. The cardiac team utilises the facilities of a 20-bedded intensive care unit. There are 6 consultant anaesthetists at Alder Hey specialising in anaesthesia for patients with congenital heart disease. They also help to look after patients while they are on the intensive care or when they have other investigations such as cardiac catheters, scans or surgery for non-cardiac problems.
All cardiac patients are nursed on a dedicated cardiac ward by nurses with specialist skills in caring for children with cardiac disease. The ward has a designated high dependency area where children requiring close monitoring are nursed. In addition there is a 20 bedded high dependency unit ideally placed to care for children with complex multi-system problems and provide non-invasive ventilation. Family accommodation is available on site for parents and siblings during their inpatient stay.
Cardiac Nursing at Alder Hey
Six specialist nurses provide a vital role providing information and support to children and families in the unit and across the region. The nursing team delivers the anti-coagulation service, is an integral part of the transition process and leads the home monitoring program for infants with single ventricle cardiac conditions. They work closely with the three specialist nurses at Royal Manchester Children's Hospital to provide joined up care across the network. Two nurse practitioners and one nurse consultant work within the surgical team and a nurse educator continues to advance nursing practice on the cardiac ward.
Outpatient Services
The Cardiac Unit has its own outpatient department with nine a team of cardiac physiologists providing a full range of diagnostic tests; echocardiography, ambulatory monitoring and cardio-pulmonary exercise testing. Outpatient clinics run on a daily basis reviewing approximately 6500 outpatients per year including 1500 new patients.
Specialist Services and Diagnostics
Fetal Cardiology
Alder Hey cardiologists provide specialist fetal cardiology clinics at Liverpool Women's and St Mary's Hospitals. As regional fetal medicine referral centres, clinics run jointly with fetal medicine consultants and specialist midwives to provide complete diagnosis, management, counselling and ongoing support for families following a prenatal diagnosis of congenital heart disease.
MRI and CT scanning
Cardiologists work in conjunction with specialist radiologists to deliver the MR and CT service vital to the assessment and surgical planning of children and neonates with congenital heart disease.
ECMO Service
Over recent years Alder Hey has developed a proficient cardiac and respiratory ECMO service and has been designated as a 'surge' centre over the last 4 years.
Electrophysiology
Electrophysiology studies, RF and cryo ablation and device insertions are performed by specialists from Liverpool Heart and Chest Hospital. A complete pacing service is offered by the Alder Hey cardiac team.
Transition and Adult Congenital Heart Disease
Transition clinics are held at both paediatric centres to streamline care and transition teenagers to adult congenital services. Alder Hey cardiologists continue to provide adult congenital clinics at Liverpool Heart and Chest Hospital and specialist multidisciplinary pregnancy clinics at Liverpool Women's Hospital.
Congenital Pectus and Chest Wall Service
Alder Hey provides a pectus and chest wall service which has seen a significant growth in the recent years to be one of the biggest chest wall services in the country with over 250 outpatient visits and 50 surgical corrections per year. Alder Hey offers the minimally invasive Nuss, modified Ravitch and Hybrid operations for complex chest malformations.
Cardiac Anaesthesia
The cardiac anaesthesia consultant team have particular interests in trans-oesophageal echocardiography, ultrasound-guided vascular access, clotting abnormalities and their treatment, extracorporeal membrane oxygenation (ECMO), regional anaesthesia for cardiac surgery and early extubation after cardiac surgery. The anaesthetic department at Alder Hey is named in honour of Dr Jackson Rees, a pioneer of anaesthesia and intensive care of children undergoing heart surgery. Alder Hey has for many years been one of the largest centres in the country for training specialist children's (and children's cardiac) anaesthetists and consultants at Alder Hey have contributed to knowledge and education of anaesthetists through lectures and writing both in the UK and internationally.
Multi-disciplinary team working
Twice weekly multi-disciplinary meetings are held to review cases and plan treatment. Monthly Quality Assurance and Quality Improvement meetings are held to review congenital cardiac Quality Indicators (developed at Alder Hey), service efficiency, incidents, difficult cases, audit and research. Alder Hey has a full range of paediatric specialities and the cardiac team work closely with other consultant colleagues to provide holistic care. A specialist cardiac feeding clinic runs monthly led by gastroenterologists, dietetics and speech and language therapists to manage and help support children with feeding difficulties.
The North West, North Wales and Isle of Man Children's Heart Network
Around 225 outreach clinics are provided per year to 19 hospitals in conjunction with local paediatricians with expertise. The Alder Hey cardiac team works closely with the cardiology team at Royal Manchester Children's Hospital as part of the North West, North Wales and Isle of Man Children's Heart Network. This group is chaired by a named network director and dedicated network manager. Across the network there around 35 paediatricians and neonatologists with a specialist interest in cardiology who are pivotal in providing care locally for children and help to standardise, plan and deliver care at a network level.
Alder Hey Children's Hospital - Medical Staff
Cardiac Surgeons
Mr Rafael Guerrero (Lead Clinician) Congenital cardiac surgery
Mr Ramana Dhannapuneni Congenital cardiac surgery
Mr Attilio Lotto Congenital cardiac surgery
Mr Andreas Hoschtitzky Congenital cardiac surgery
Cardiologists
Dr Gordon Gladman Network Director, Fetal Cardiology, Interventional Cardiology
Dr Rob Johnson MRI and imaging
Dr Caroline Jones Fetal Cardiology, Echocardiography
Dr Nilesh Oswal, Interventional Cardiology
Dr Joyce Lim Fetal Cardiology, MRI and Echocardiography
Dr Ian Peart Interventional Cardiology, Adult Congenital Heart Disease
Dr Arjamand Shauq Interventional Cardiology
Royal Manchester Children's Hospital - Medical Staff
Cardiologists
Dr Ed Ladusans
Dr Giovanna Ciotti
Dr Joydeep Mookerjee
Dr Salem Rahouma
Dr Ram Ramaraj

.